Autism Friendly
Guidelines and tips on how to be Autism Friendly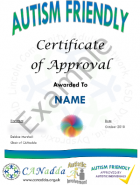 CANadda can provide help and tips on how to be 'Autism Friendly'.
Please contact us if you would like our help helping you make your environment more autism friendly or you are looking at having autism friendly sessions. We would come to you and meet you, we would look at everything so more autistic individuals are included in your autism friendly sessions or environment. We will look at all the reasonable adjustments that can be put in place without making it complicated as autistic individuals don't want their lives to be complicated.
Debbie Marshall has lived experiences of autism, she also has two children with autism too. She has a diploma in autism plus a teaching qualification. She has been delivering autism talks and training since 2010. Debbie was a finalist at the National Autistic Society (NAS) Professionals Awards in 2016 and 2017.
Please remember that every individual with autism is different and what is autism friendly for one individual may not be for another.
---
CANadda Autism Friendly Bowling and Eat Sessions
If you would like to come along to an autism friendly bowling session and have a meal out then please take a look at CANadda's Bowling and Eat Session for futher details.
---
Downloads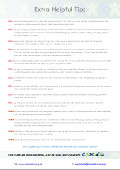 Autism Friendly Tips
Autism - Enabling Friendly Guidelines
---
Further Information
More information is available on the National Autistic Society's (NAS) website. You can also apply for a NAS Autism Friendly Award.